Affordable IT service
Riding the wave of the future. Surf's up!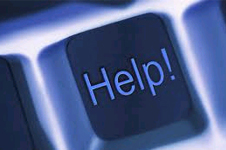 We provide affordable it service in East End of Long Island . Our services include network repair computer repair , data recovery from desktop and laptop, desktop computer repair and virus / spyware removal. We also provide services for small business users and offer service contracts to small businesses. Services to home users are equally important, and we provide home computer repair, wireless networking, and other home computer assistance.
~ We are pleased to be of service to you! ~
Computer Service Areas: South Fork - North Fork - Riverhead - Moriches - All The Hamptons - Wedding River - Manorville - and surrounding area.
To learn more about our web related services click here or please contact us at 631.533.2878.